Summer Pride started today. If you missed out, you can still come any day and throughout the summer.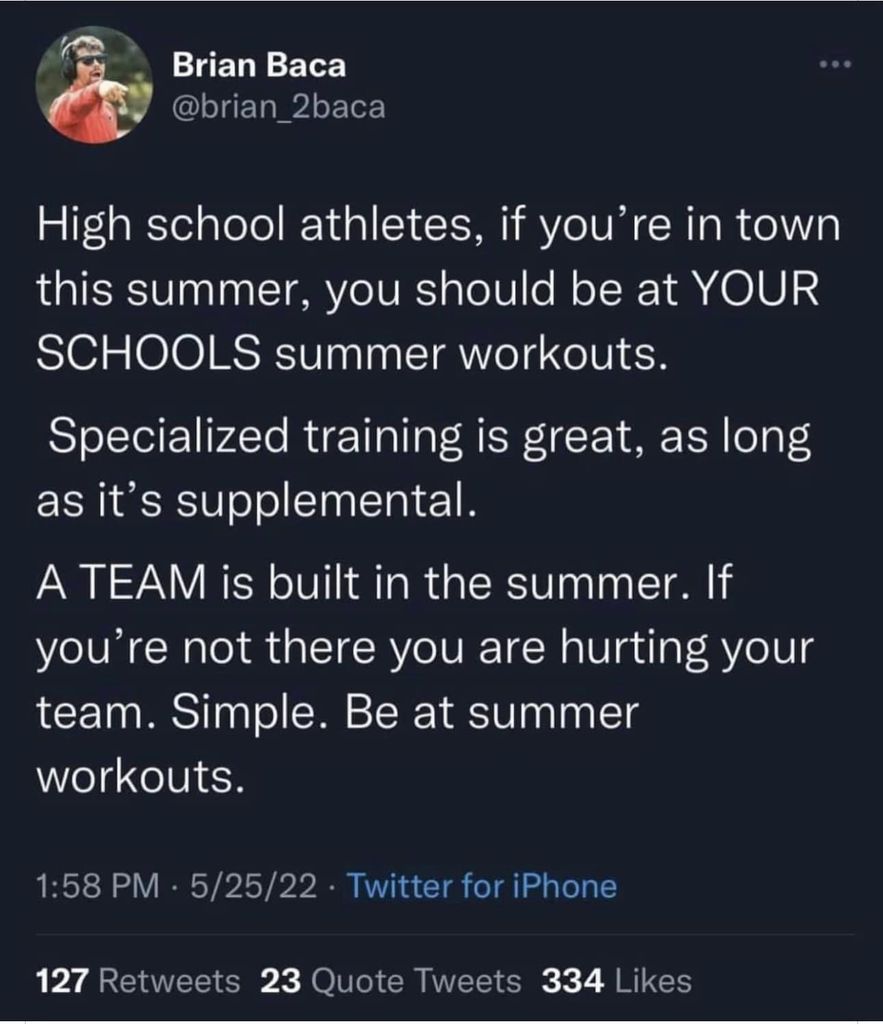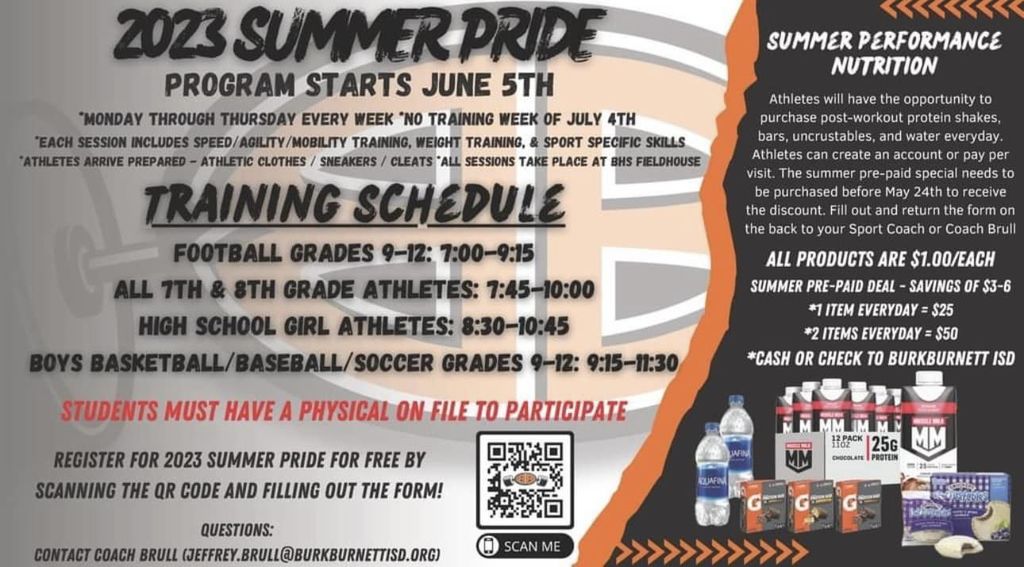 Today is Game 1 of the Regional Finals for our Varsity Softball team! Orange out the stands! Below is the link to purchase tickets: iphawks.ticketleap.com/burkburnett-vs-decatur/ Game starts at 7PM! See you there!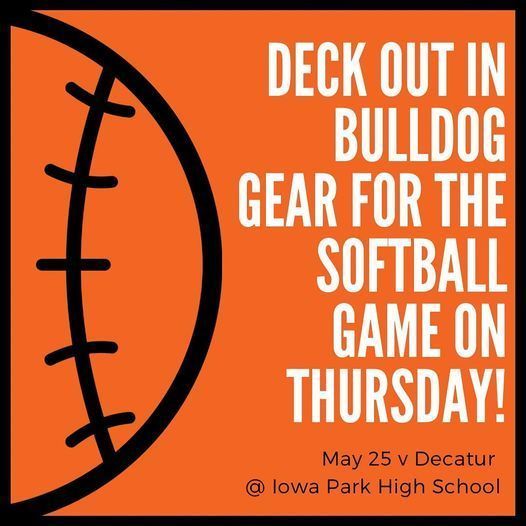 CNA Pinning Ceremony took place this week. Congratulations!!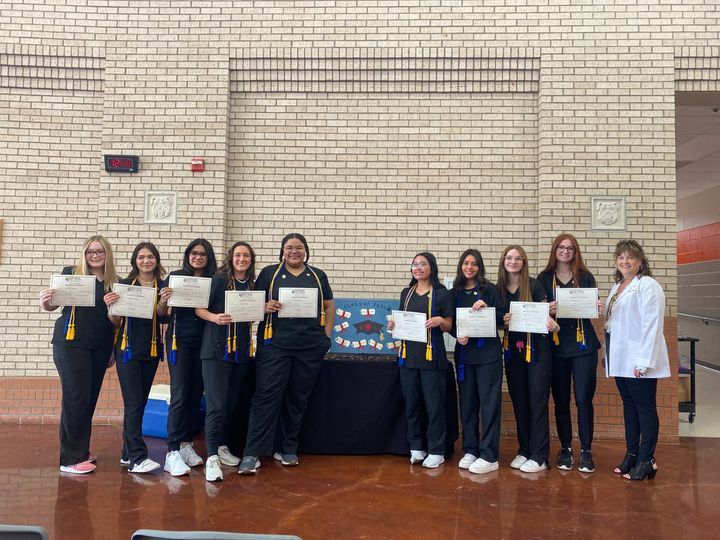 Tickets for the Softball Regional Final games Burkburnett vs. Decatur in Iowa Park will need to be purchased online. See link below for purchasing. iphawks.ticketleap.com/burkburnett-vs-decatur/

Summer meal program!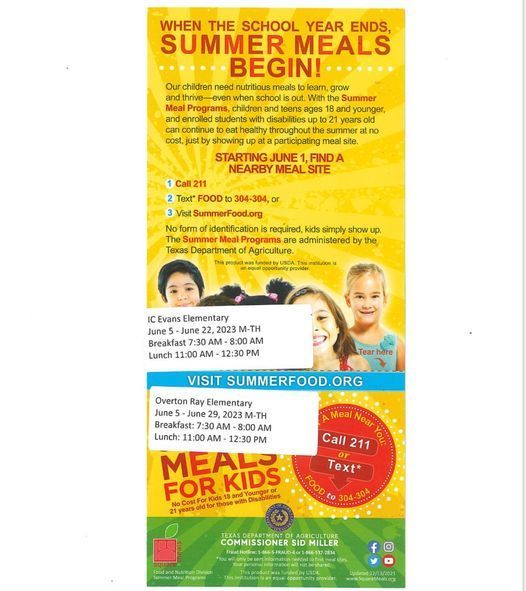 The Beginner Band received a Superior First Division this weekend at the Castaway Contest! In addition, the Beginner Band received the ***Outstanding Award*** for the best performance of the day!!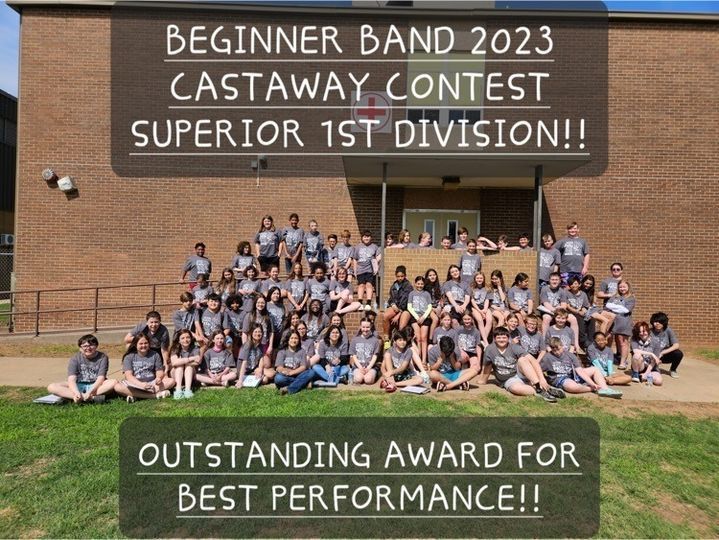 Earlier in the month, 4th graders practiced their interviewing skills by interviewing some of the high school baseball players. The students got to practice asking solid questions that would produce good information. They all loved it! #AllMeansAll #TheBulldogWay Burkburnett High School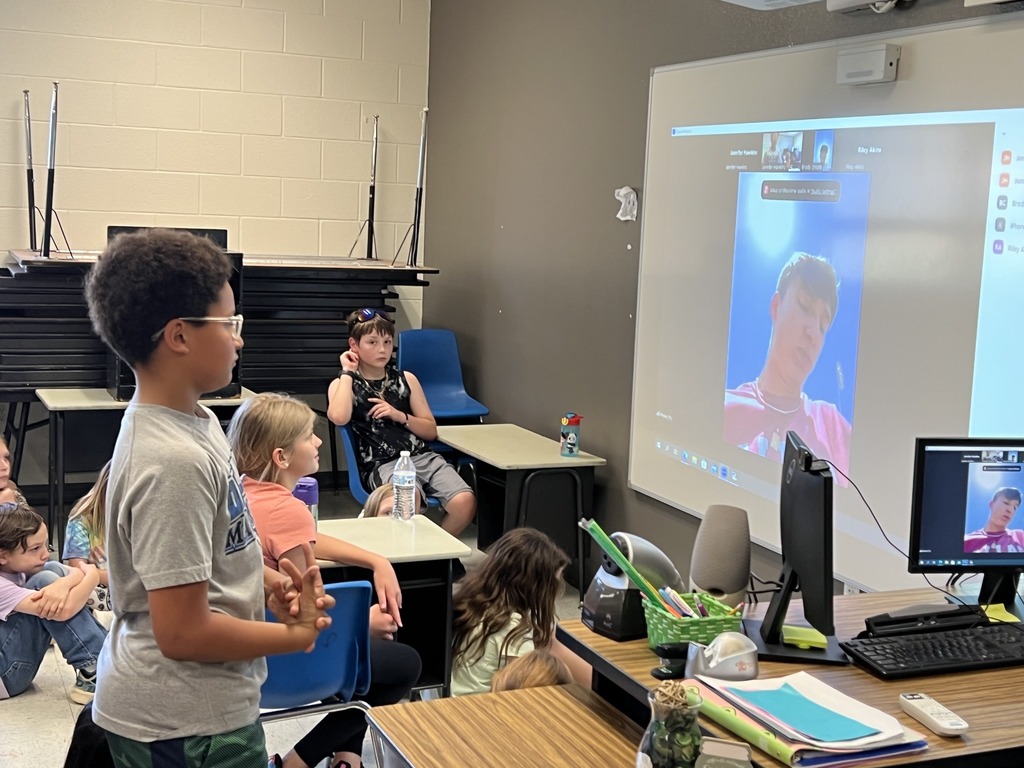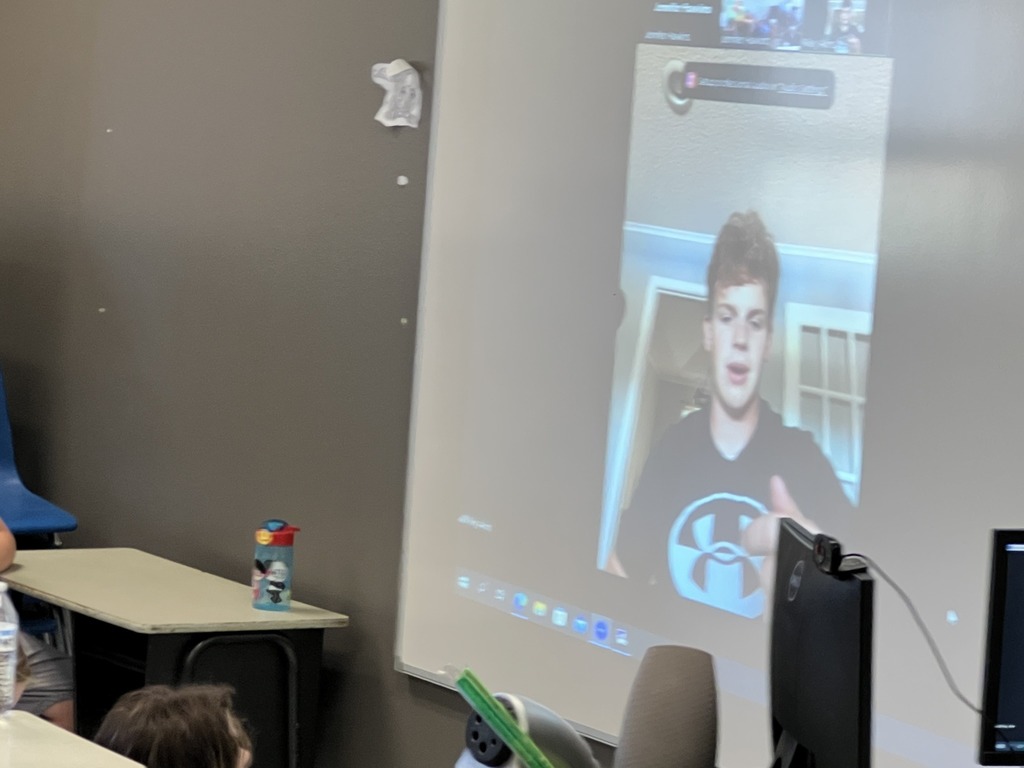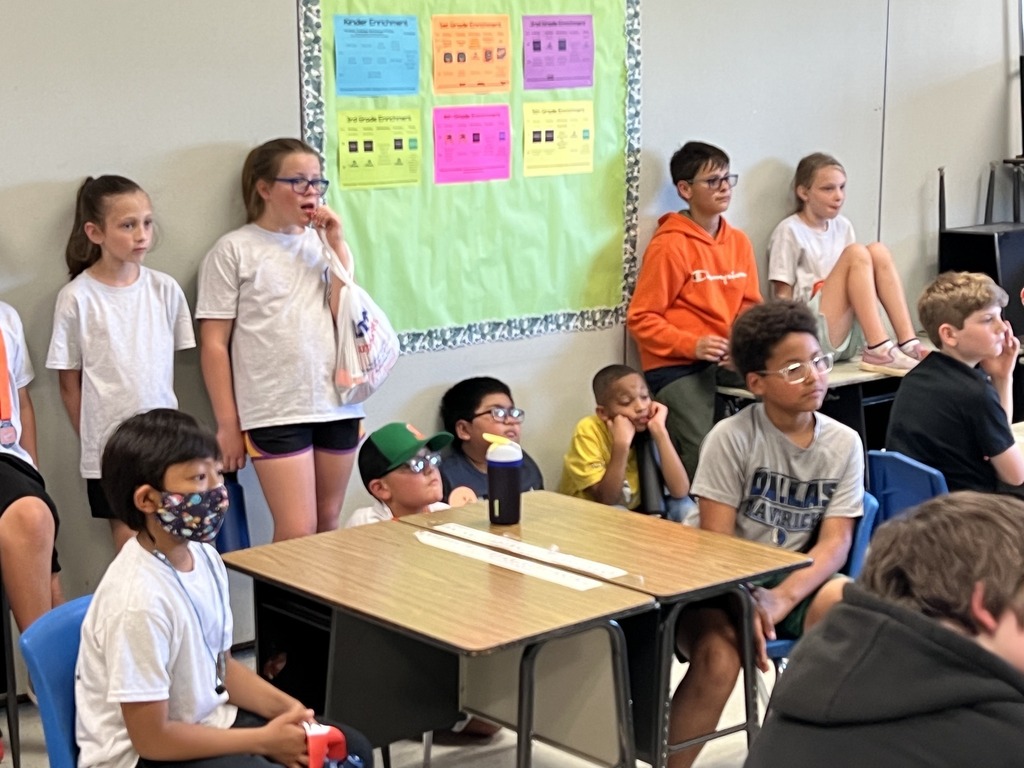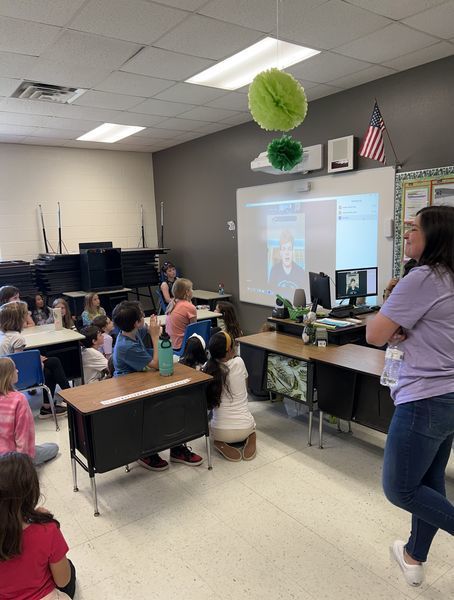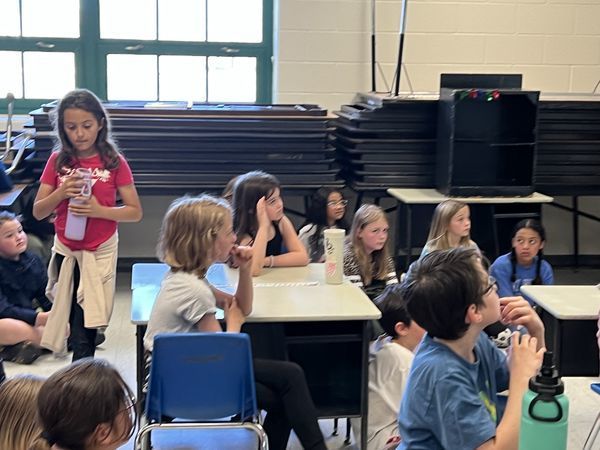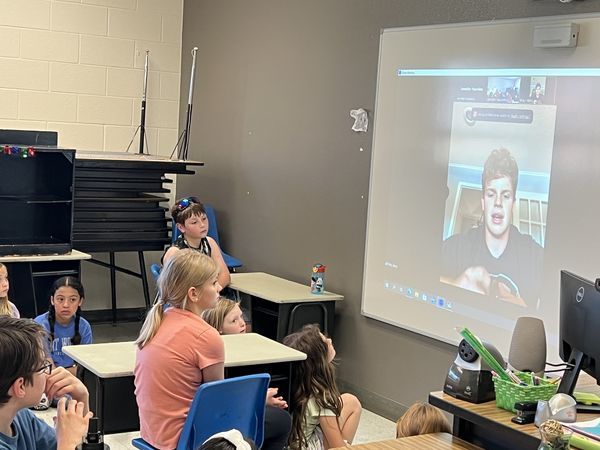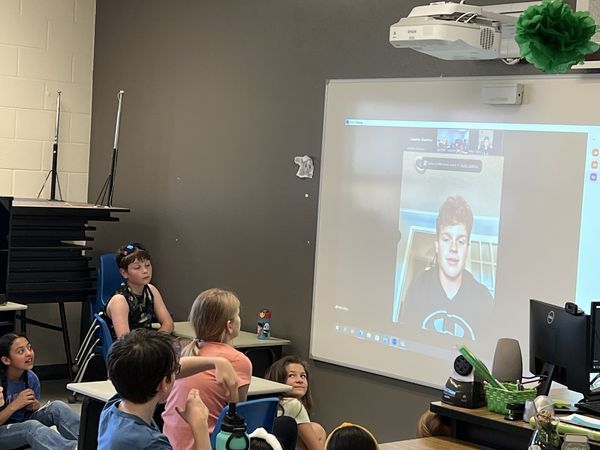 BHS S2S honored our seniors who served in the club with a lunch and presented them with their purple S2S graduation cords. These students have welcomed new military-connected students to the district for years and it's bitter sweet that they're graduating this week! We could not be more proud of each one of you! We will miss you! Thank you for the big difference YOU made!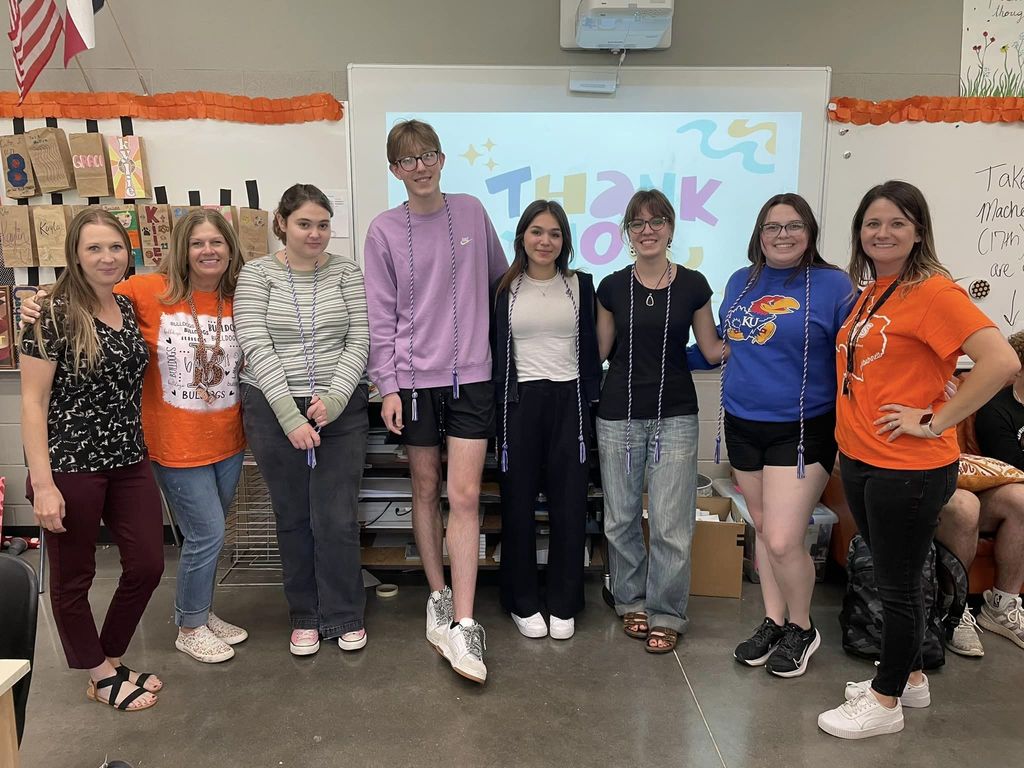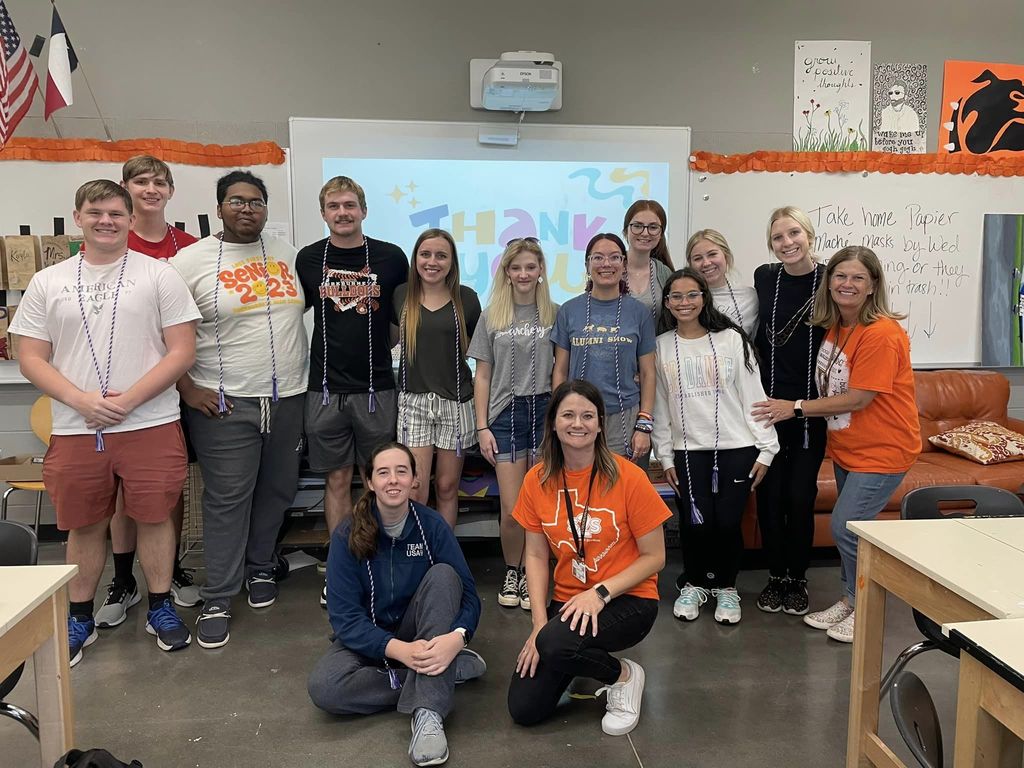 LETS MAKE IOWA PARK ORANGE!! Softball Class 4A Region 1 Final- Burkburnett v. Decatur All Games at Iowa Park High School Game 1- Thursday, May 25th, at 7pm (Decatur Home) Game 2- Saturday, May 27th, at 5pm (Burkburnett Home) Game 3- Saturday, May 27th, at 7pm (if necessary) Burkburnett will occupy the 3rd base dugout, Decatur will occupy the first base dugout for the entire series. Iowa Park is close by! Come out and cheer loud Bulldog Nation!! Wear orange!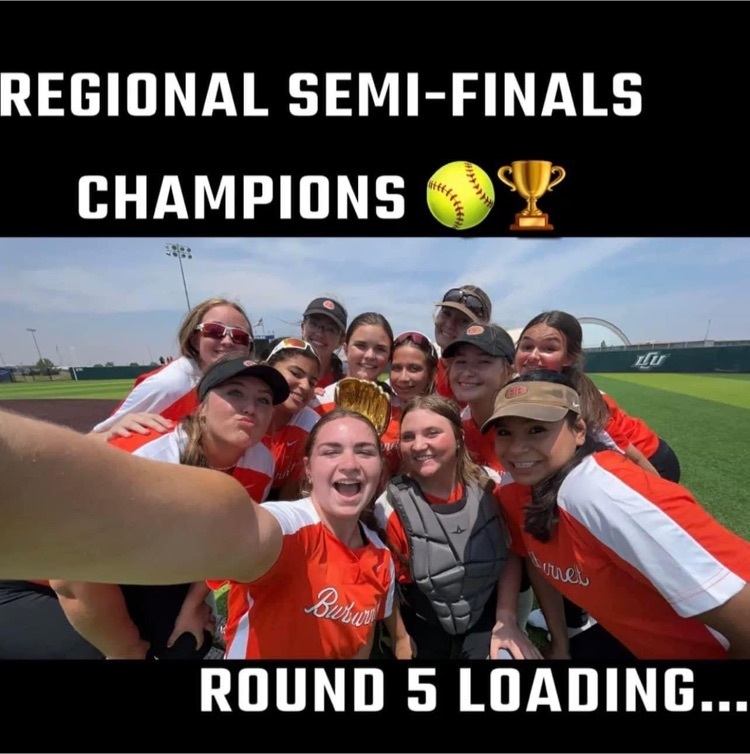 Last Thursday, some of our TIE Club kids were the district spotlight at the Burkburnett ISD board meeting. They were able to stand in front of the board and explain some of the things they have done this year and what they've learned. We could not be more proud of their willingness to step out of their comfort zone and do some public speaking. They were awesome! #TheBulldogWay #WalkInYourPurpose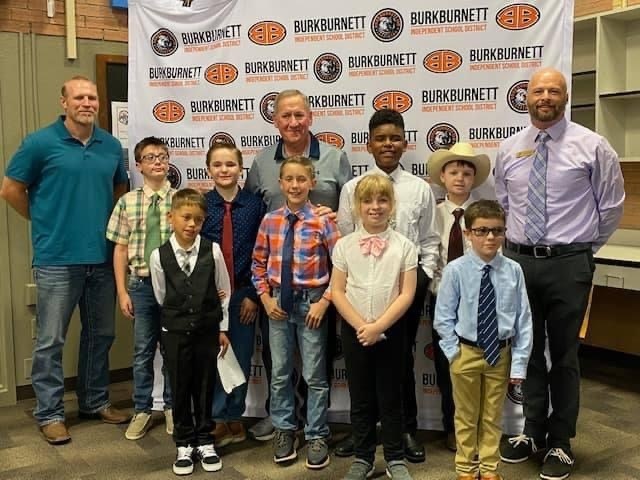 Your Lady Bulldogs are a REGIONAL-SEMI FINAL Champions!!!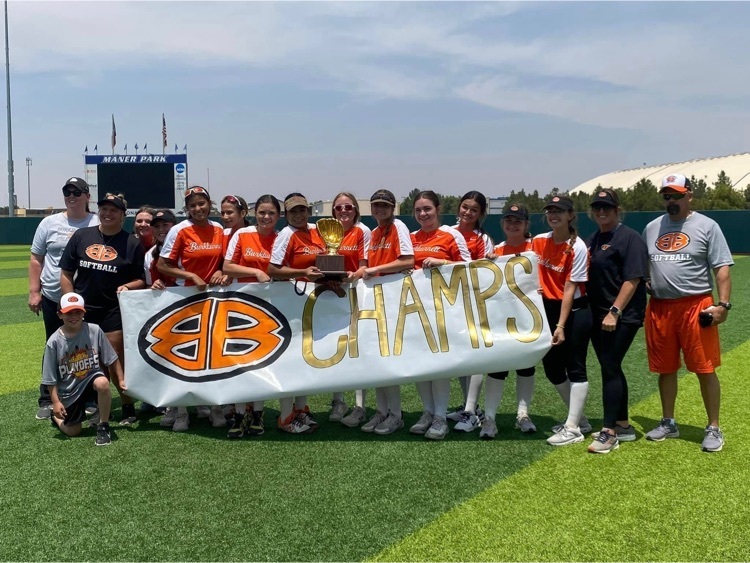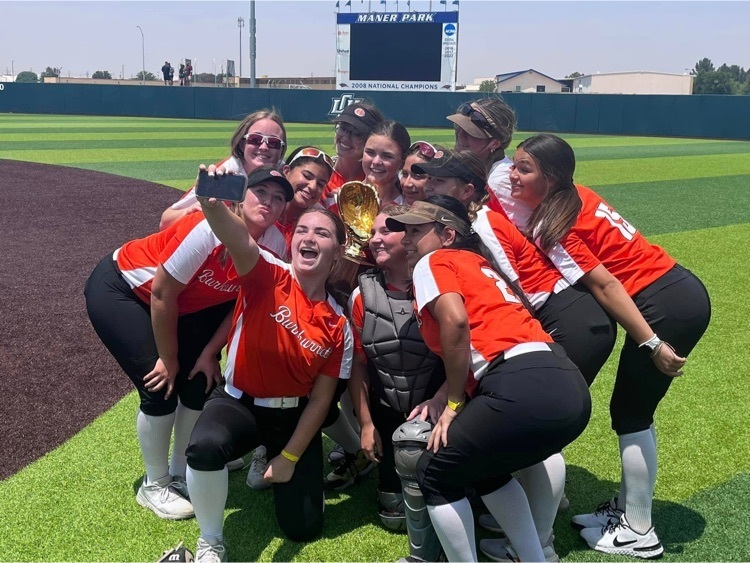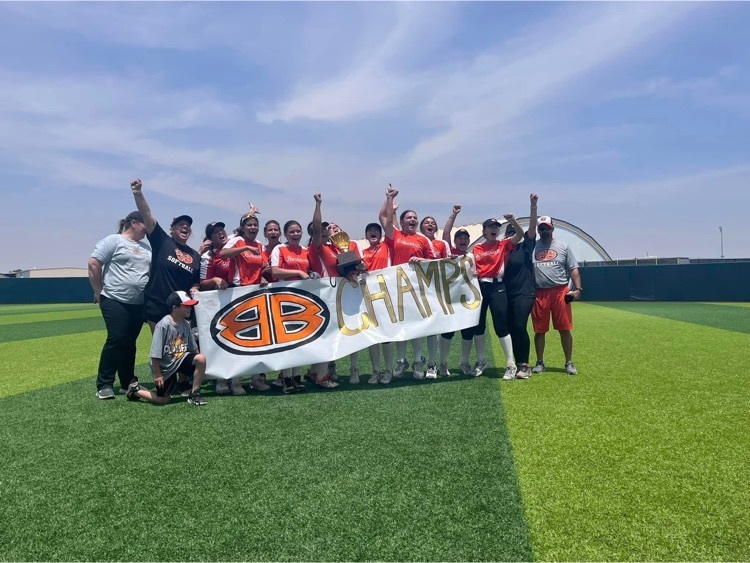 BHS Choir got a division 1 Superior at the Hirschi Castaway Cove Festival! Great work!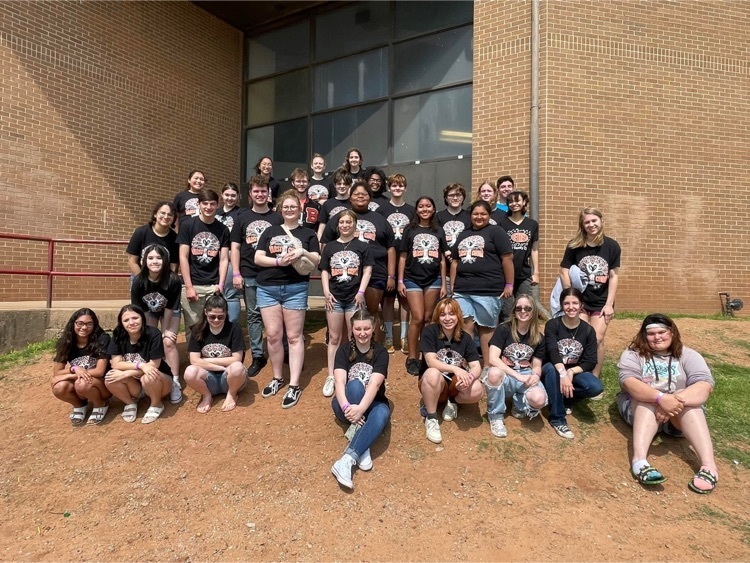 Come out to the Juneteenth Celebration and enjoy glow in the dark Disc Golf on June 16th at the north end of the Bulldog Stadium Parking lot. Or, sign up for mud volleyball for June 17th. Use the QR code for either. All proceeds go to benefit next year's BHS Senior Celebration!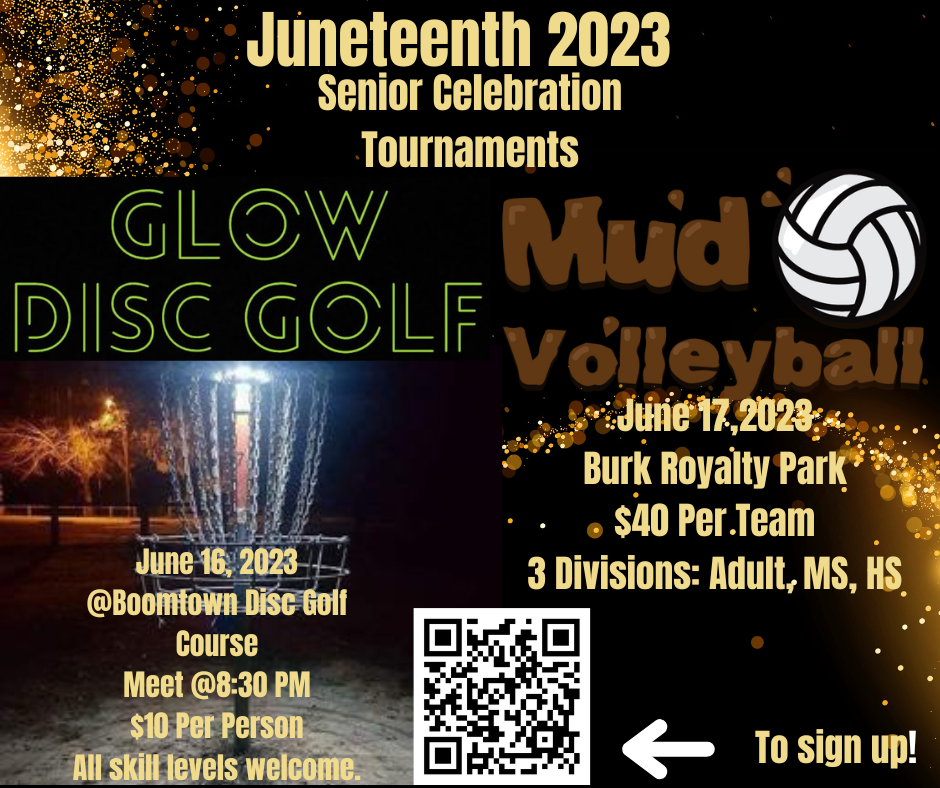 Congratulations to Cohen Jones for signing with Central Christian College of Kansas!! #NPH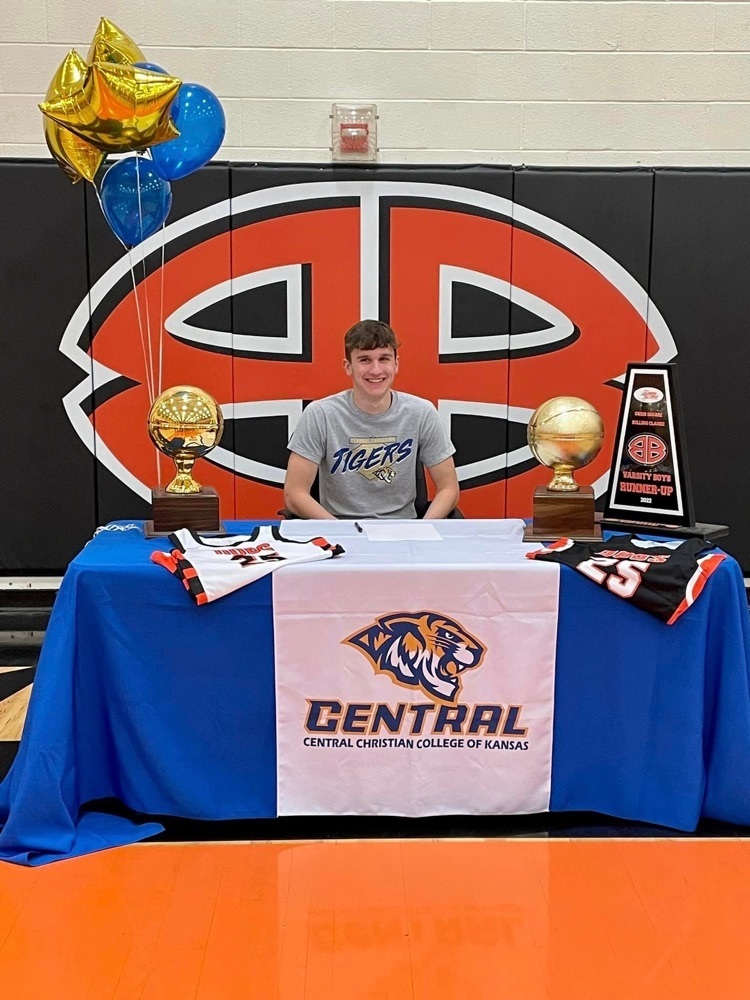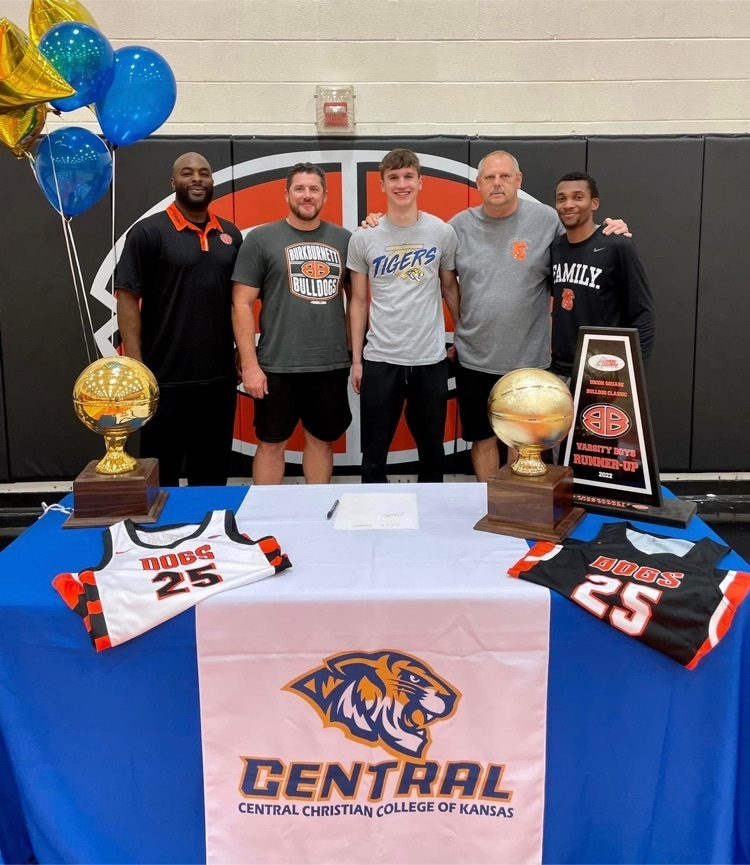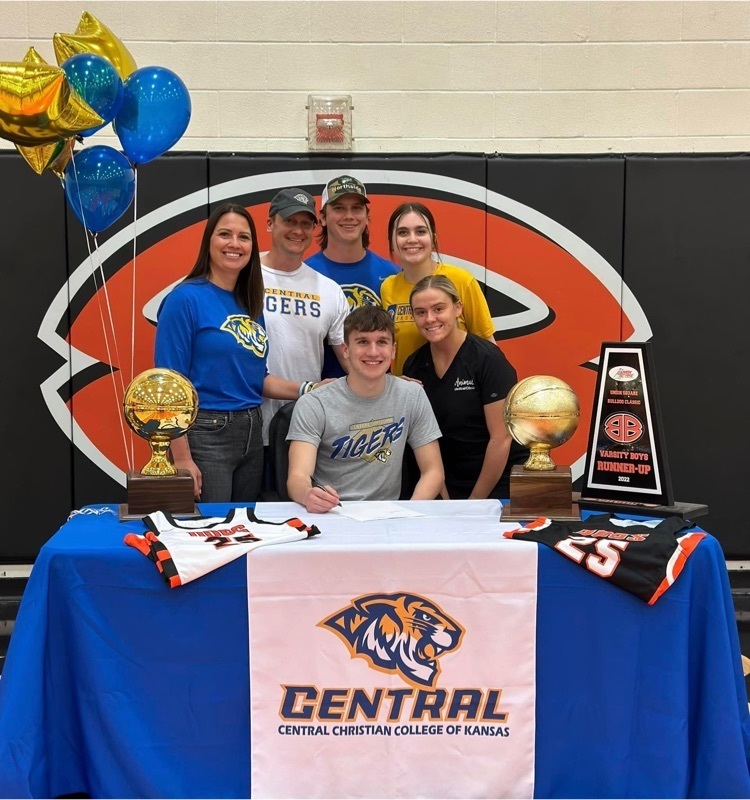 Congratulations to Jaliyah Cox!! She will continue playing volleyball at Vernon College!!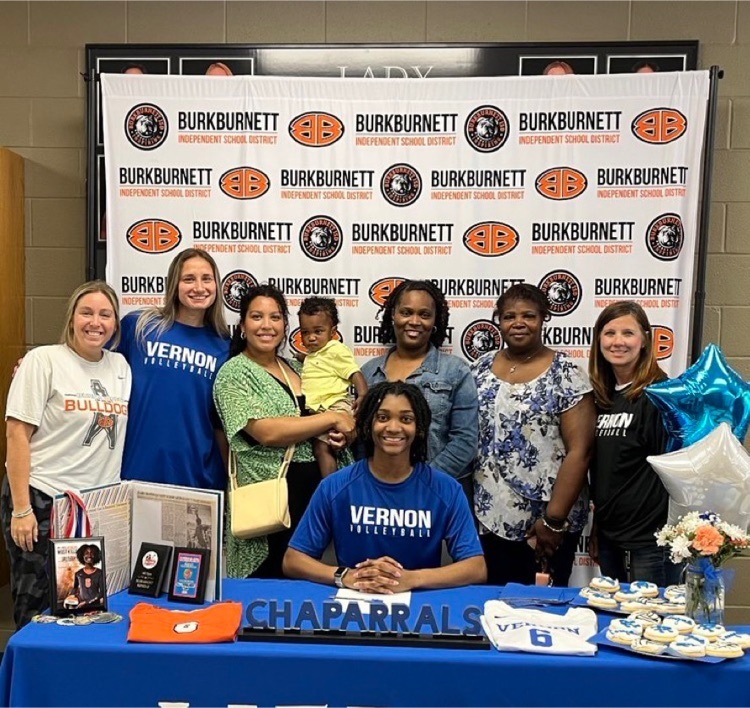 Congratulations to Jace Starling on signing to play soccer for Paris Junior College!! We look forward to watching you compete at the next level!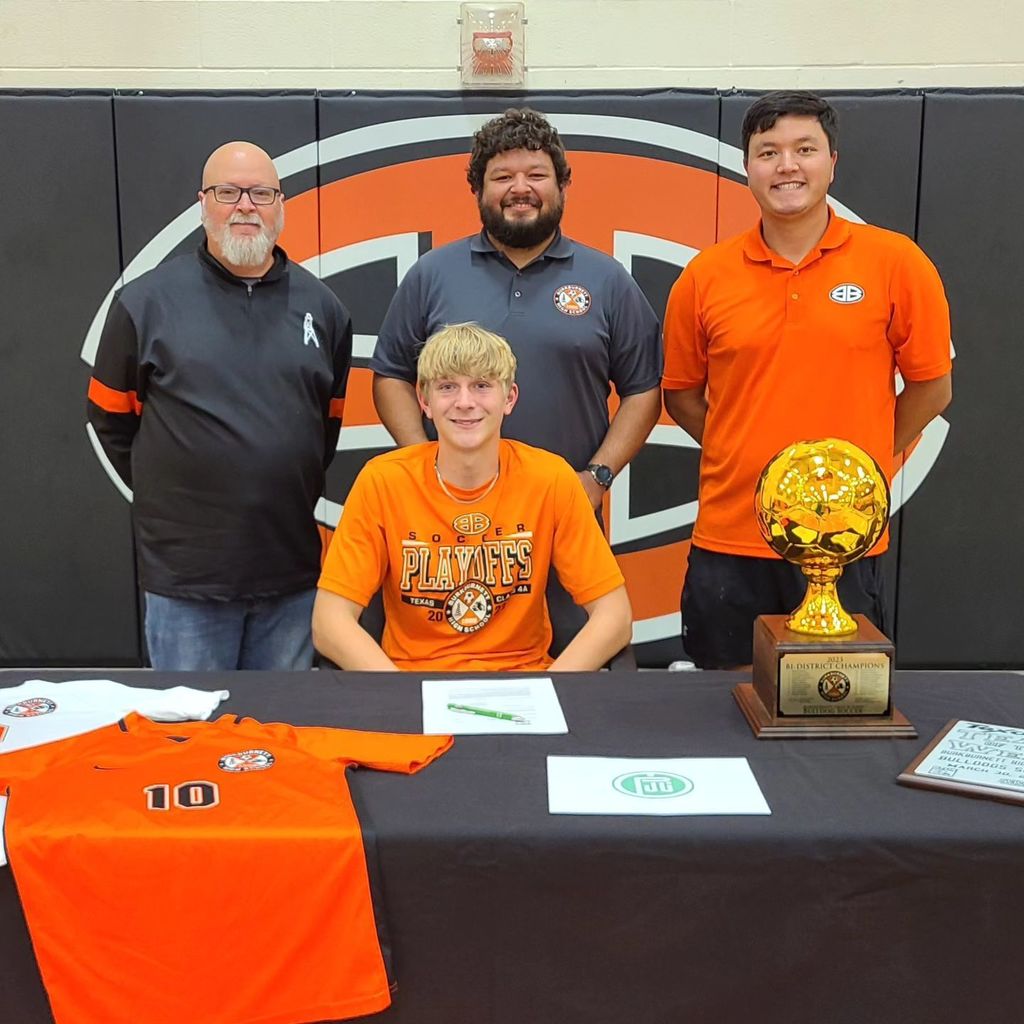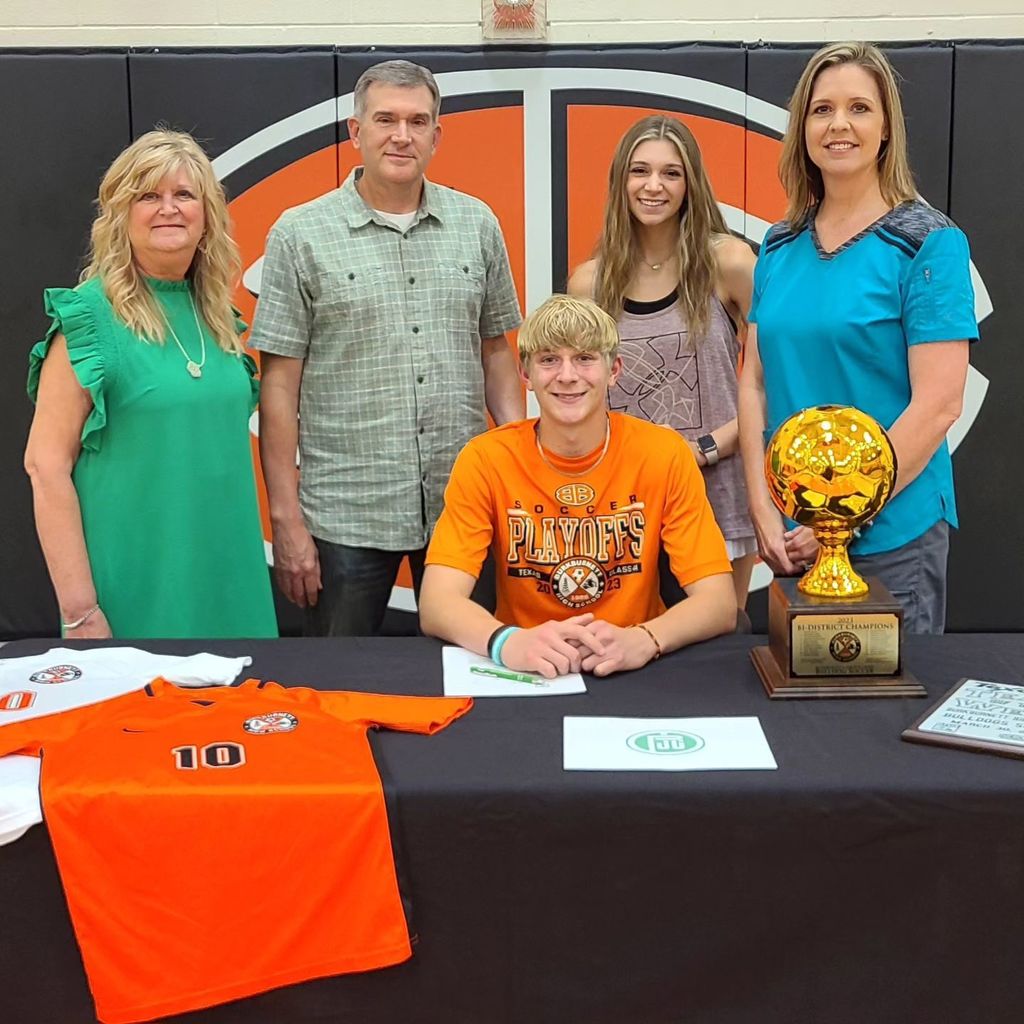 Who doesn't love a good #sendoff? Go get 'em Bulldogs! #TheBulldogWay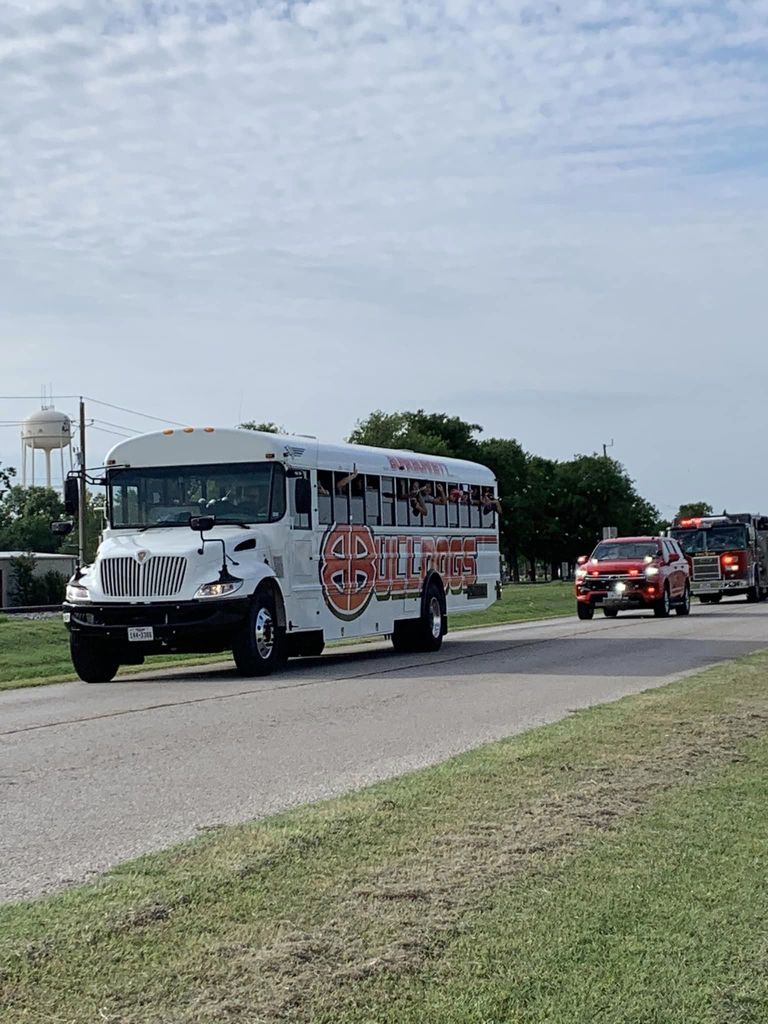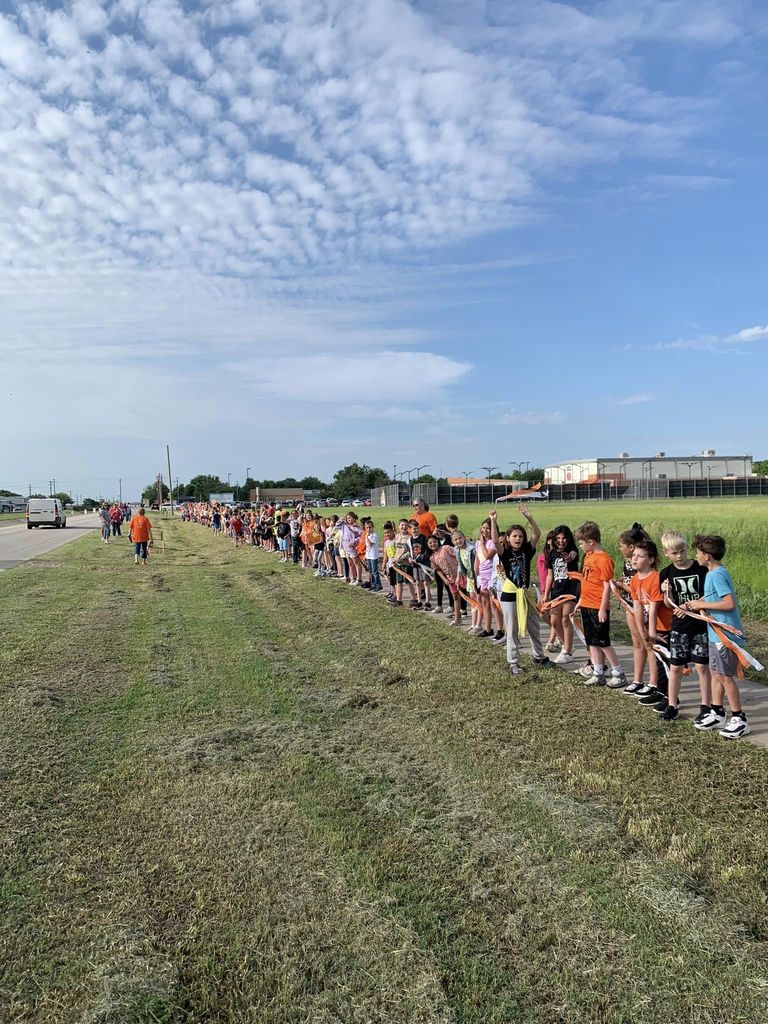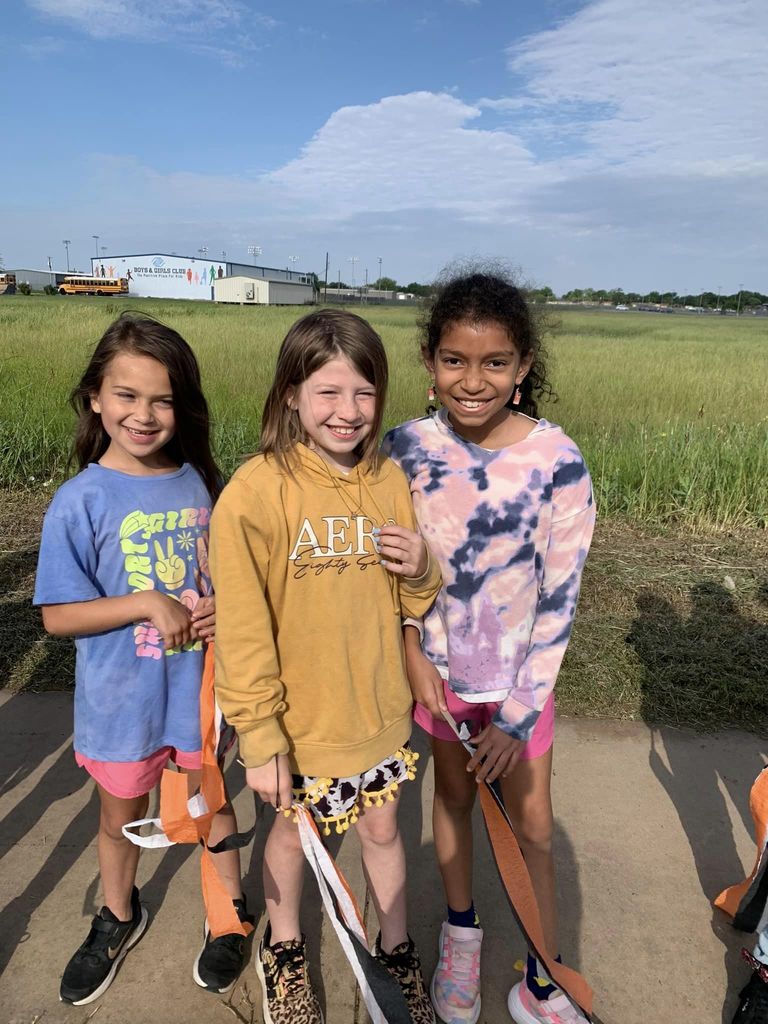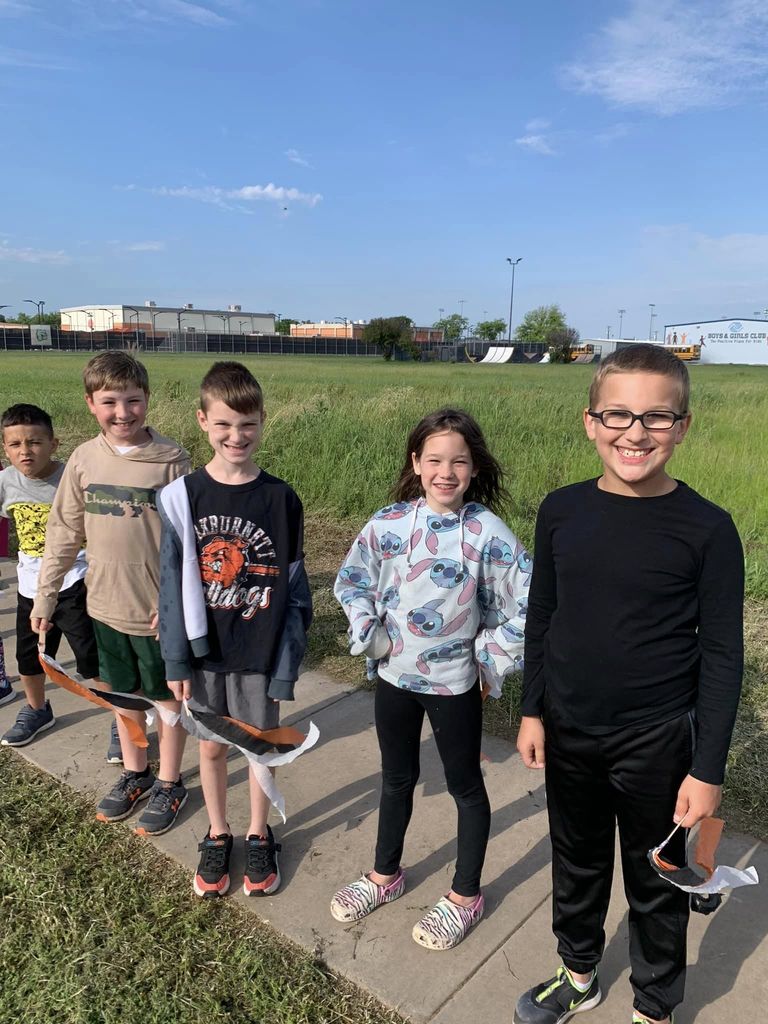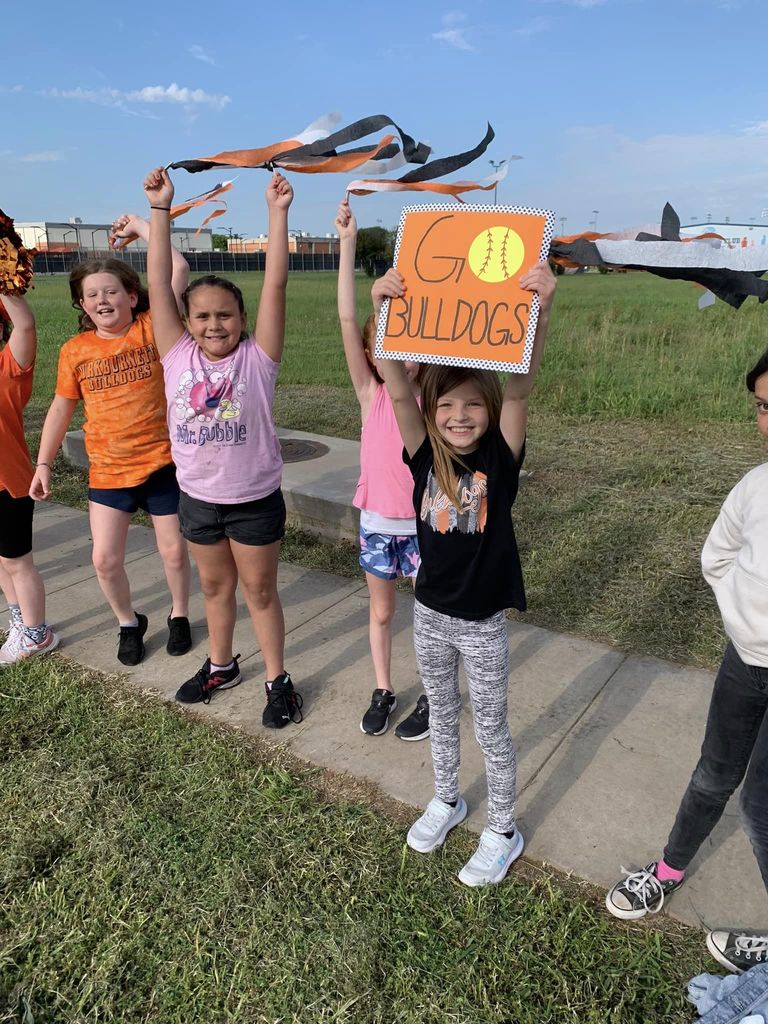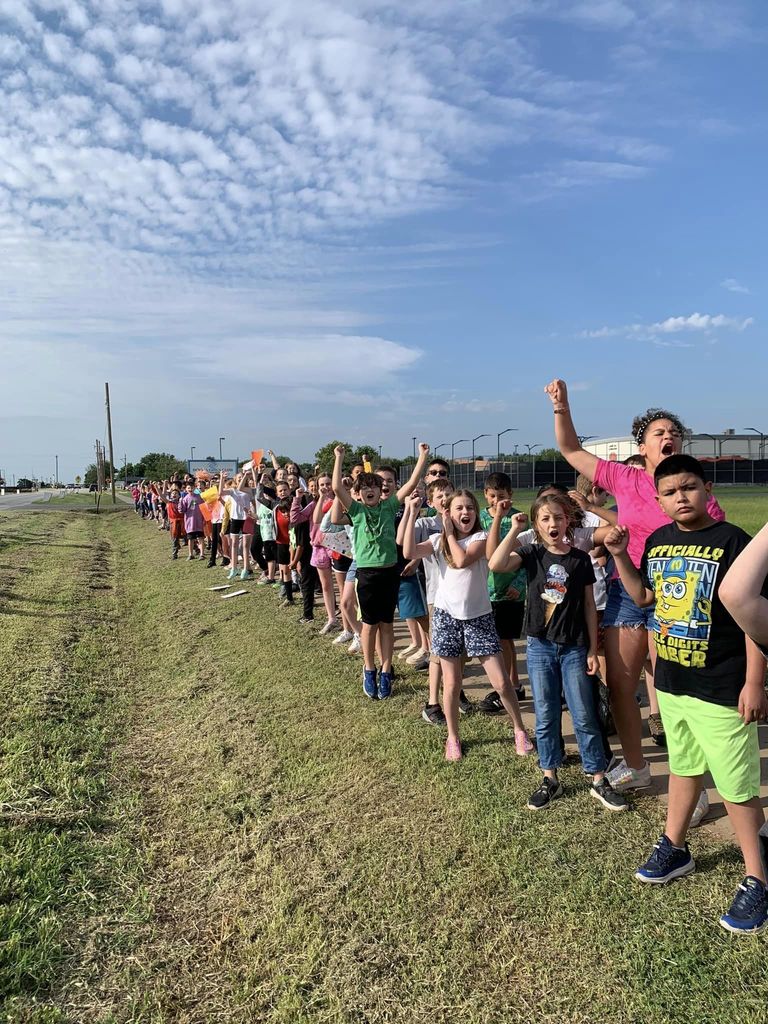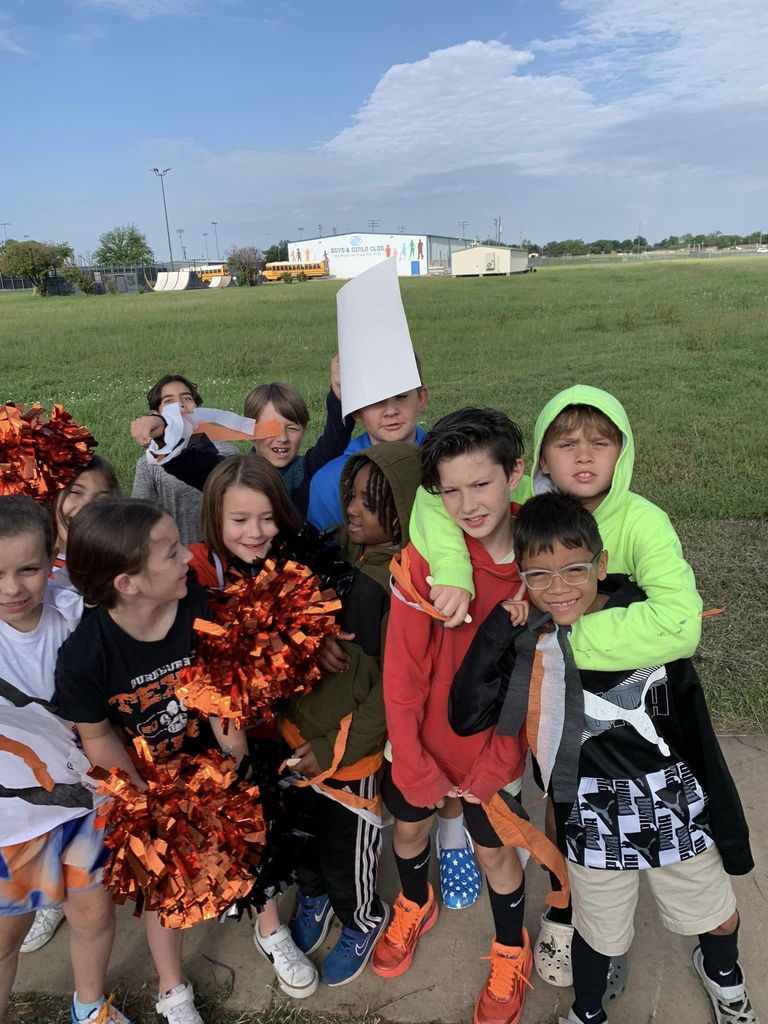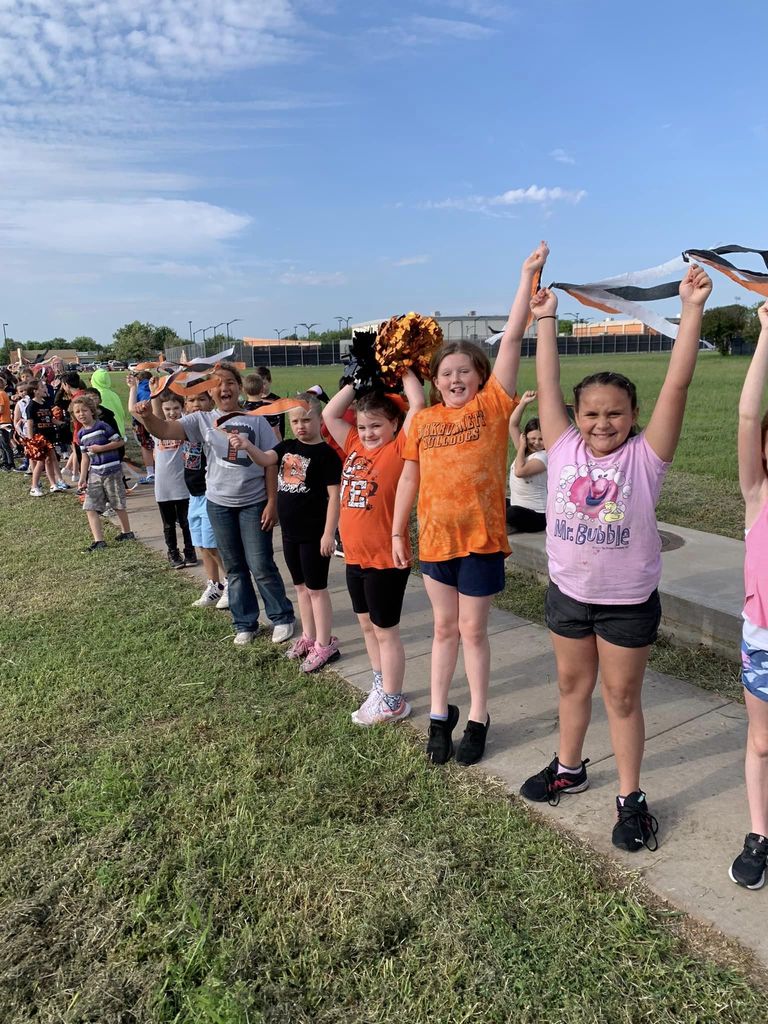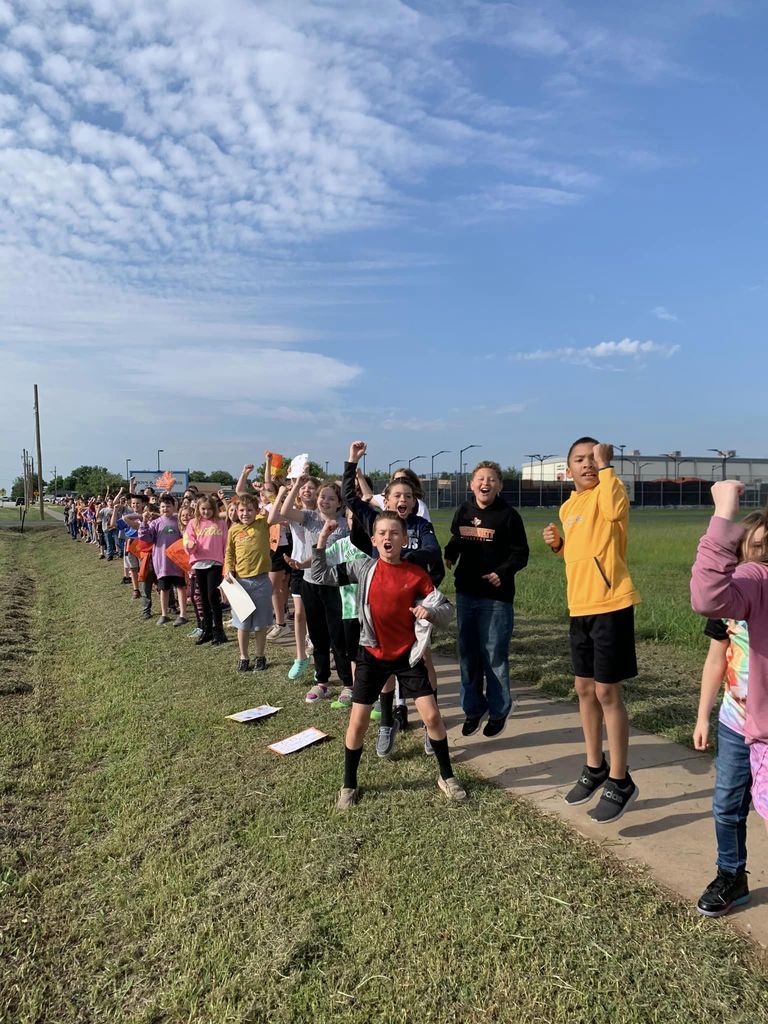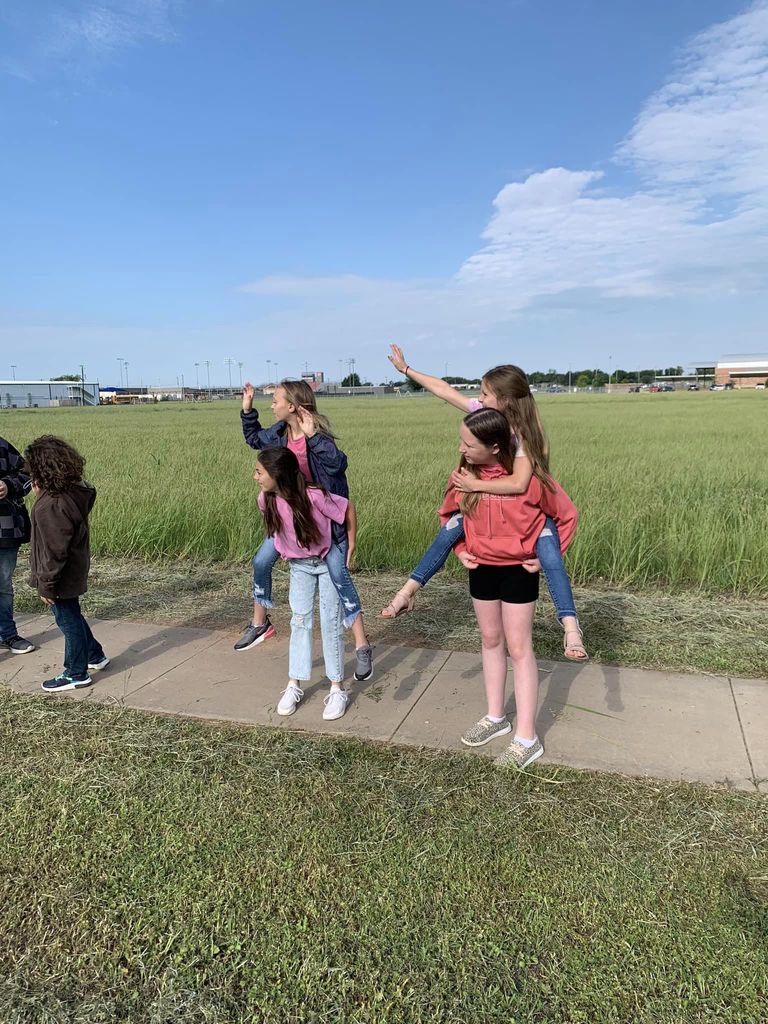 BHS hosted 8th grade tours for our incoming Freshman class for the 2023-2024 school year. Big thank you to the tour guides who were members of StuCo, PALS, NHS, and S2S. Next year is going to be amazing!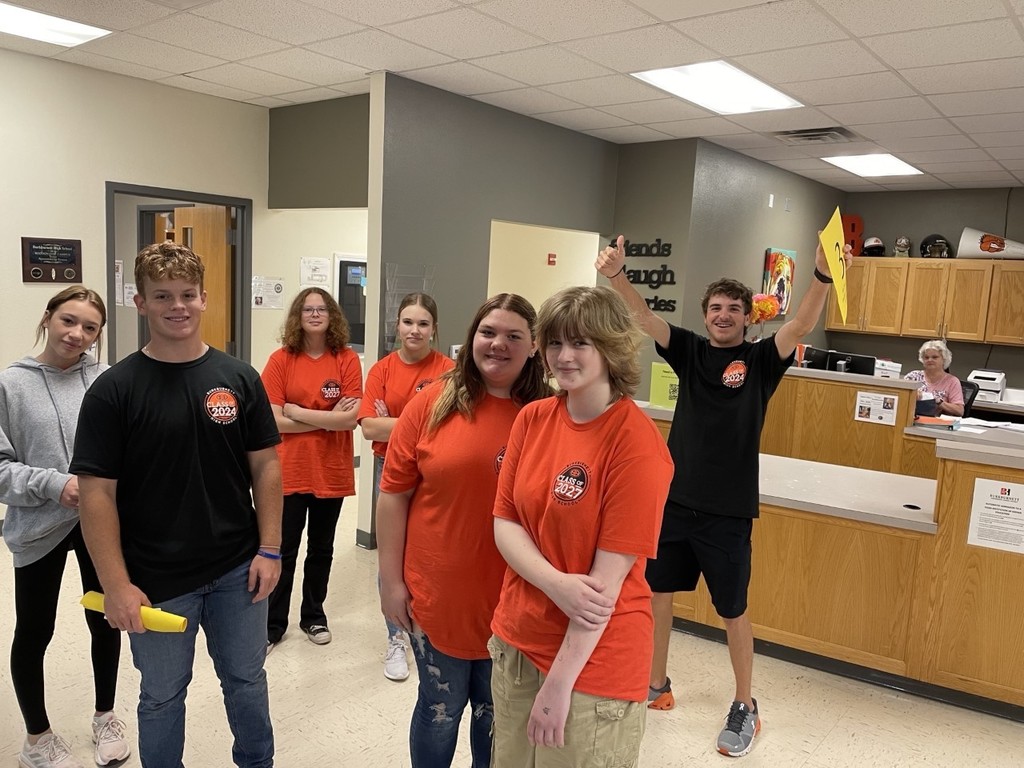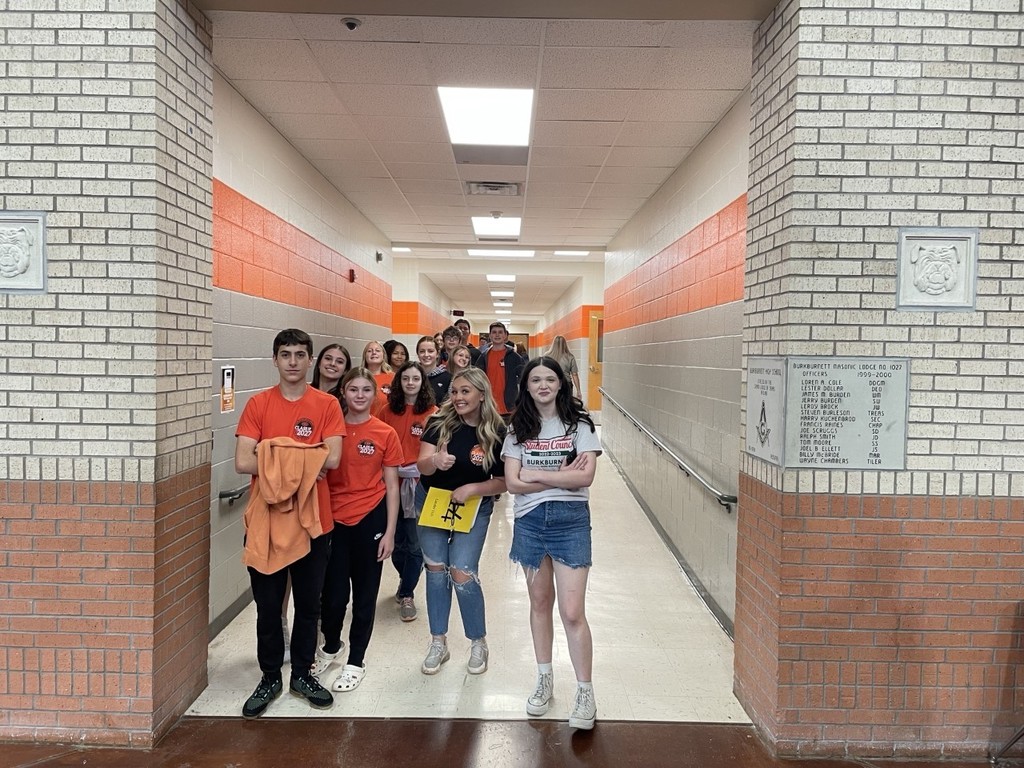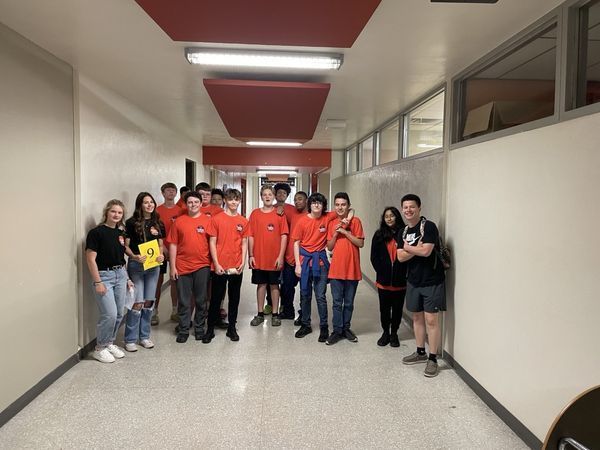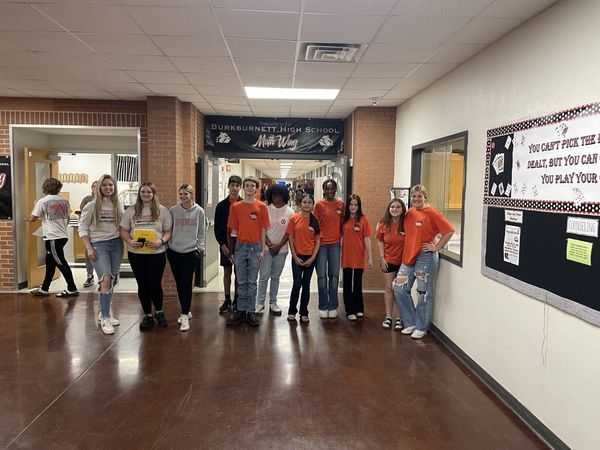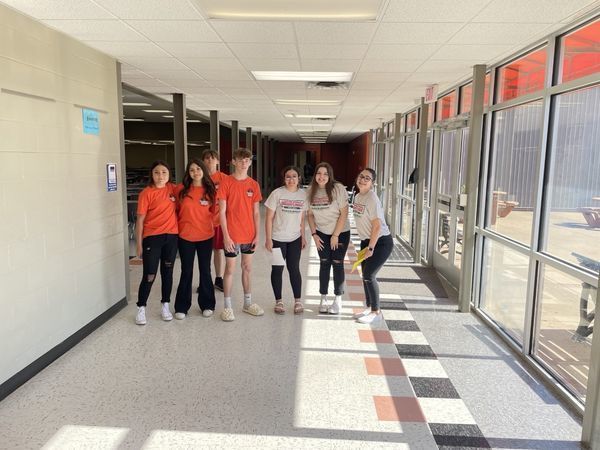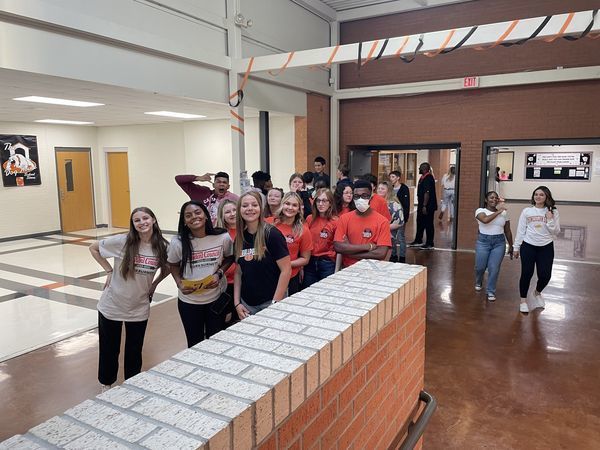 Let's cheer on our Lady Bulldogs softball team today as they head to the Regional Semi-Finals in Lubbock. Send-off starts at 9 am. Regional Semi-Finals information Burkburnett v Pampa Game 1:Thursday May 18th @7 Game 2 Friday May 19th @6 Game 3: Saturday May 20th @12 if needed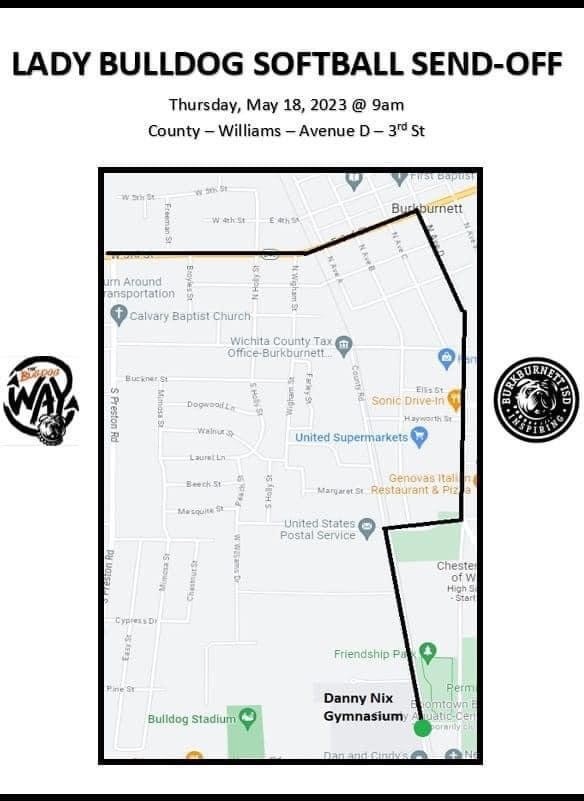 Maria Vorozhko just made the finals in Lincoln Douglas Debate at the State meet. She is in the top 4 in the state, and will be competing for State champion in the morning! She also competes in Lit Crit tomorrow. Way to go Maria!!